EthPow: How to mine, Pools, Exchanges, Get a wallet
What is EthereumPoW and how to mine it?
In this guide, you will learn about ETHW - a fork of Ethereum for mining on video cards and ASICs
Ethereum merger with transition to staking has taken place, and it can no longer be mined using video cards or ASICs. Many people jump from one coin to another, while others look at ETHW as a promising coin for mining.
EthereumPoW (abbreviated ETHW) is a token launched as part of the EthereumPoW program, the purpose of which is to preserve the version of Merge-mined Ethereum. The release date of the coin is September 15, 2022. You can get a 1:1 airdrop with ETH lying on the same address with ETHW.
System requirements
The system requirements for mining are the same as for Ethereum:
Mining equipment: GPU (NVIDIA or AMD, video memory at least 6 GB) or several ASICs.
Operating system: Windows, Linux.
Virtual memory: set 6 GB of virtual memory for one video card (for example, set 36 GB for 6 video cards).
Mining software: PhoenixMiner, lolMiner, NBMiner, GMiner, T-rex Miner etc.
How to mine ETHW?
1. Get a wallet address
You can get a wallet either at MetaMask or on the exchange. Consider both options.
You need to register on the exchange using registration form. Fill out the form with your email address and a secure password.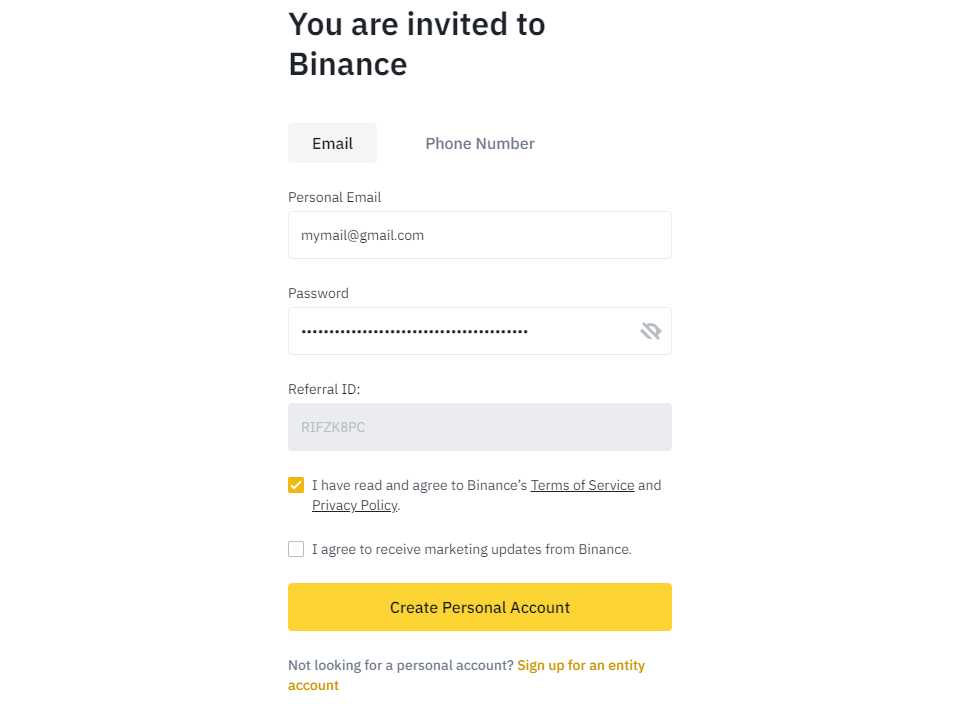 You will also need to accept the terms of service and privacy policy. The account will then be activated by verification via the link you will receive in your email.
Binance requires identity verification. If you don't want to upload your documents, sign up for Kuna platform.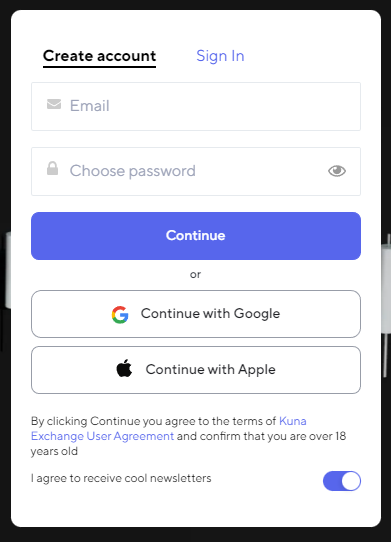 Second alternative - get the wallet address in MetaMask.
To do this, go to the official MetaMask website and install the extension:

This will open Chrome Web Store and prompt you to begin installation:

You will see a welcome window: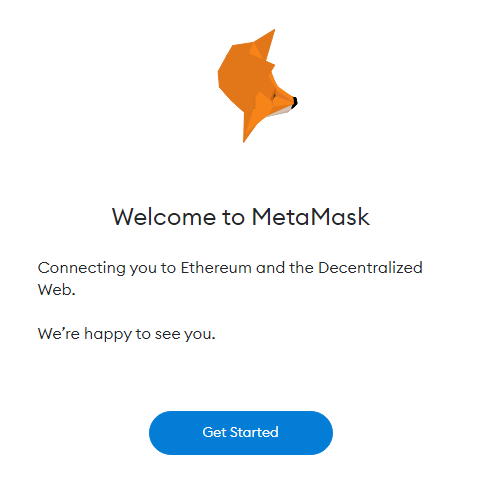 Next you need to agree to the terms: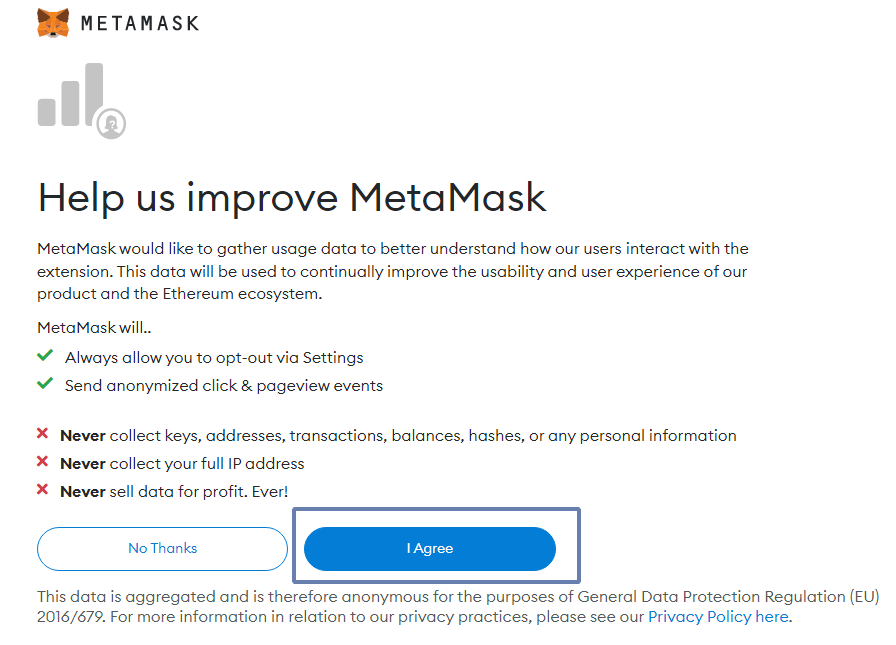 Then MetaMask will ask: do you want to create a new wallet or import an existing one?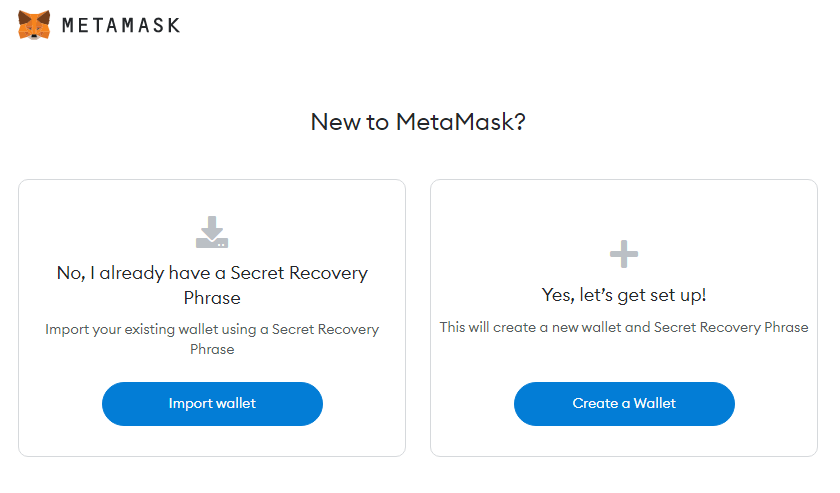 If you want to receive an Airdrop, then use an existing wallet with an Ethereum balance. You can either use a TID phrase or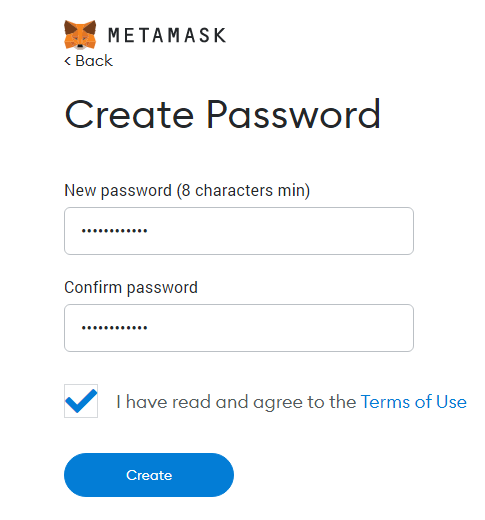 The wallet will prompt you to create and save a seed phrase: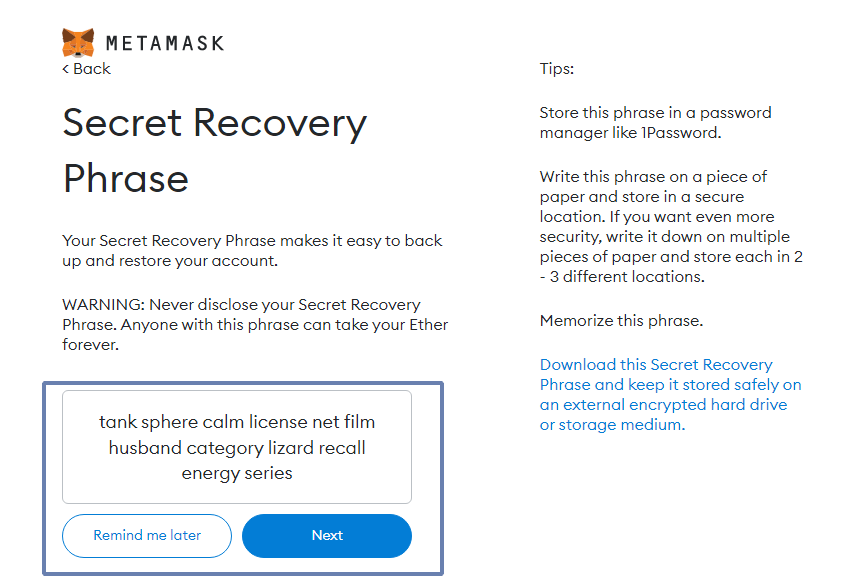 It is imperative to write down these words. Example: tank sphere calm license net film husband category lizard recall energy series
The next step will ask you to confirm the phrase and enter these words. You need to follow the sequence: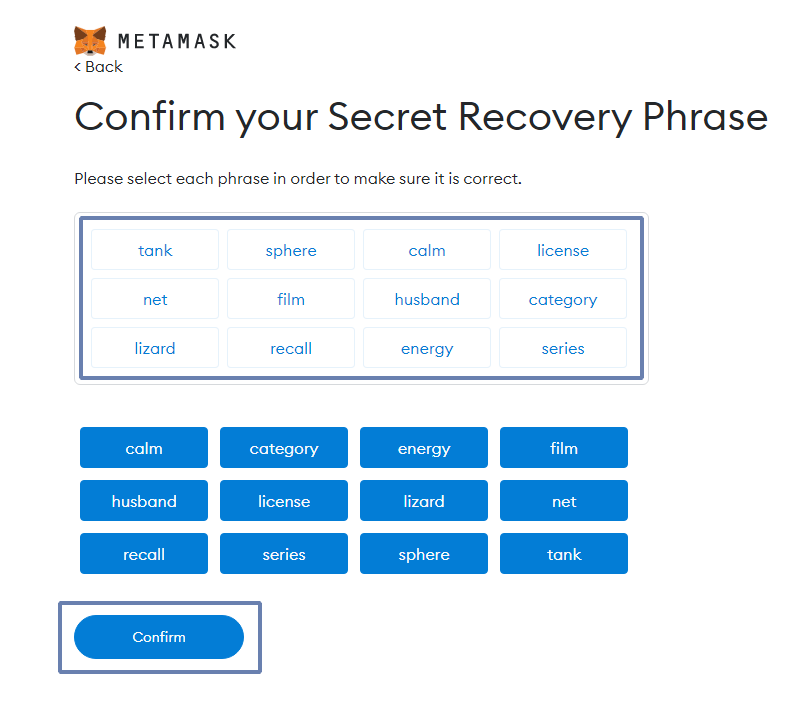 After confirming the seed phrase, you will be logged in: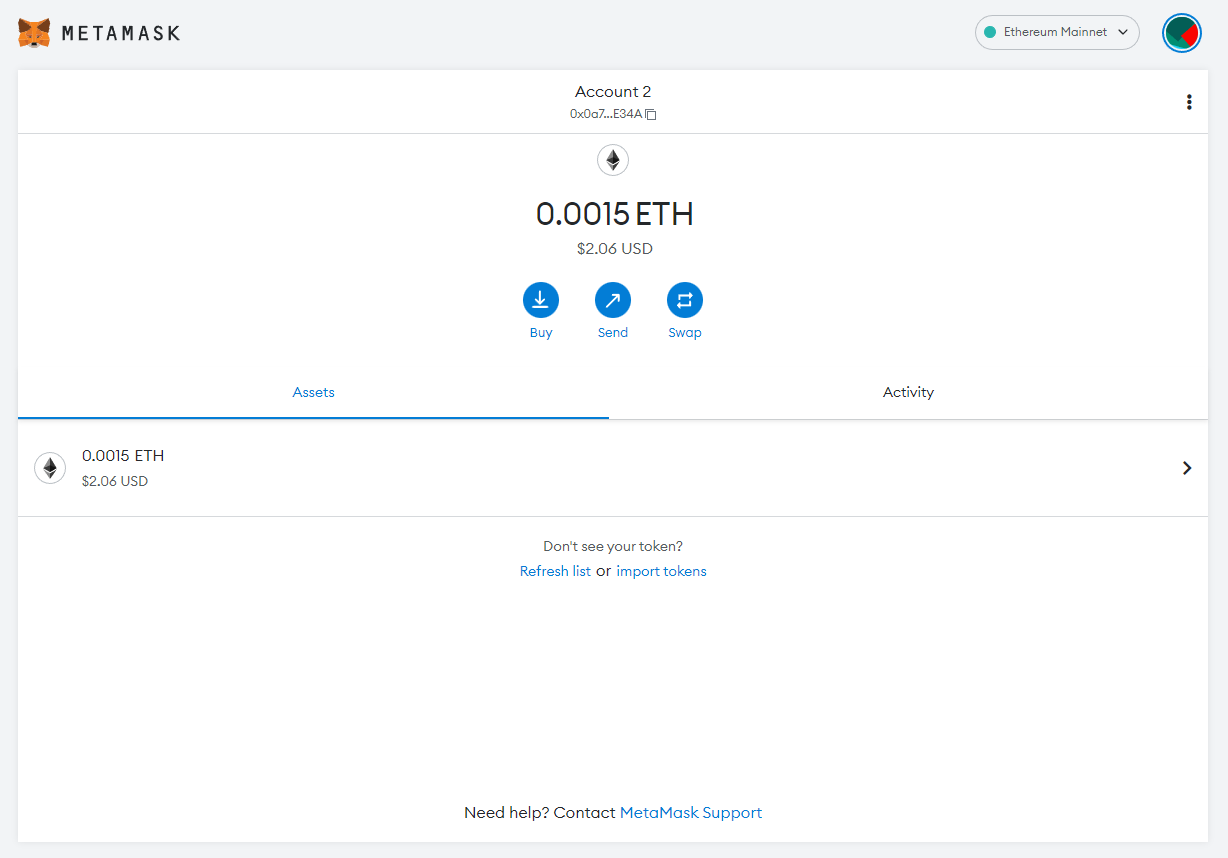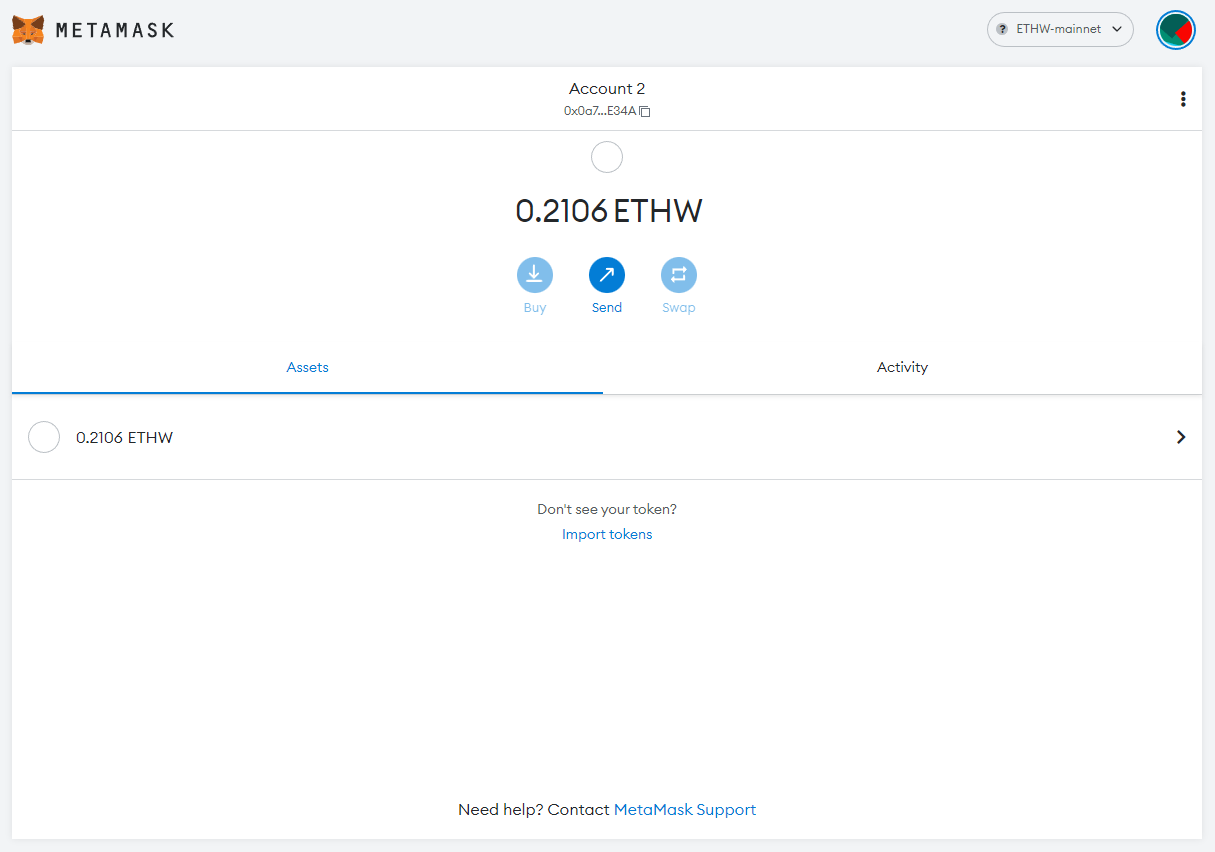 2. Fund your trading account
Next, you need to replenish your account. With most of the providers we recommend, deposits are free and can be made using the usual methods - credit cards, SEPA transfers, instant transfers and e-wallets.
However, before doing this, you need to know how much fiat currency or other cryptocurrencies you will need to purchase the equivalent amount of Ethereum. This way you calculate the amount of the deposit.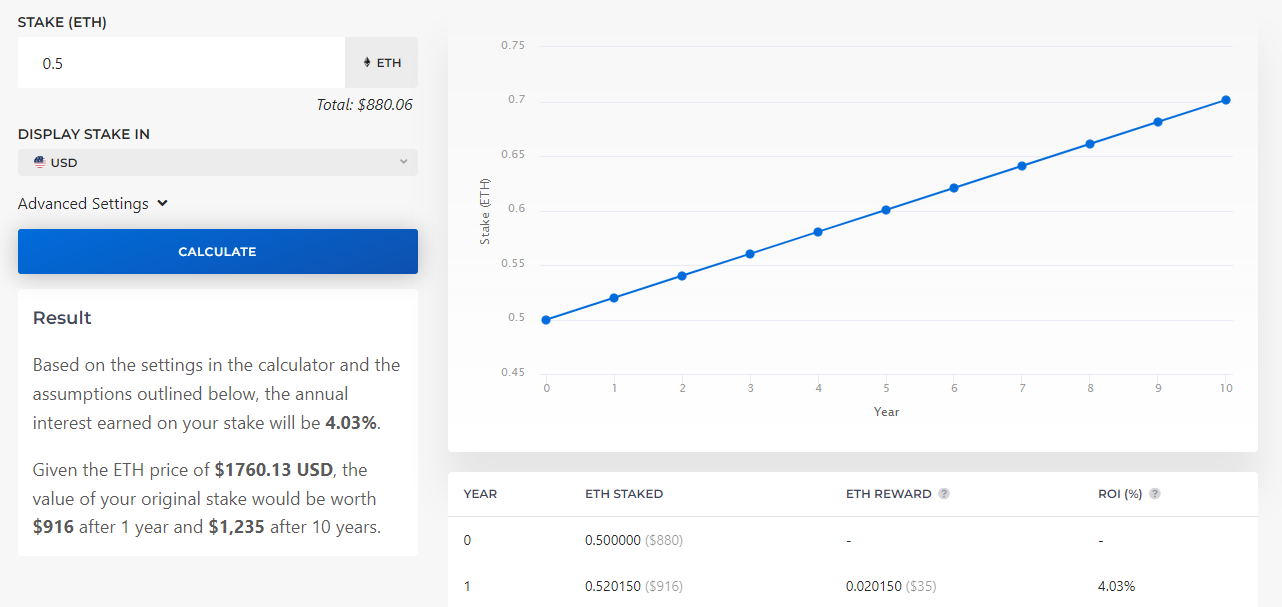 To do this, we recommend that you use the Ethereum 2.0 rate calculator. It can be used to calculate income depending on the number of staked tokens.
3. Transfer ETH to a staking wallet
To do this, open the "Earn" tab and select ETH 2.0. After that, click "Stake now" and you will be able to participate.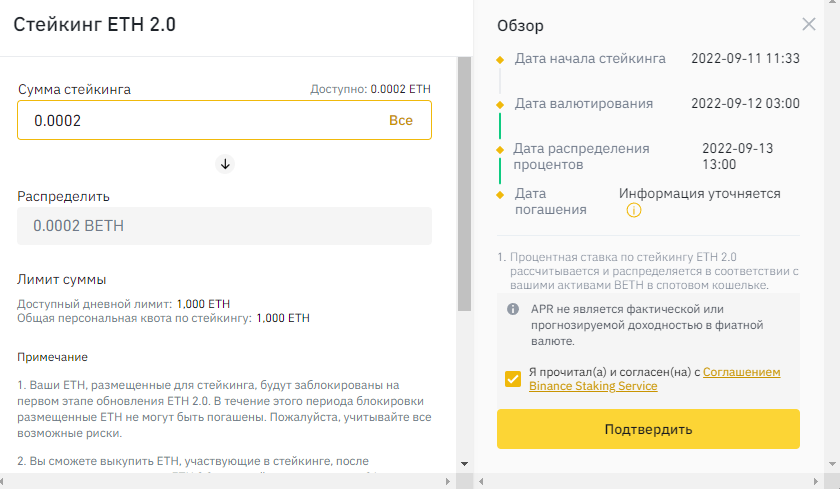 The platform will credit you with BETH, a tokenized asset that represents your ETH in staking at a ratio of 1:1. Binance will credit BETH to your spot account.
After completing the first stage, you can exchange your BETH for ETH at a ratio of 1:1 and receive an amount equal to the current amount of BETH with interest.
How To Mine Ethw (Eth Pow) And Etf - Ipollo V1 Mini Se Asic Miner (Ethw, Etc)
ETHW DAG size was incorrect at the time you recorded this. Go to minerstat now and it is 5.055GB.