Blockchain Beta Compute Driver: Download and Install
AMD blockchain compute driver: Download from the official site for RX graphics cards.
In this guide, you will learn how to set up and use the August 23rd and newer driver.
Download for Windows / Linux
Download from AMD.com Download for Linux
What is Blockchain Driver?
Blockchain Driver - is a driver designed to improve the performance of farms based on "red" graphics adapters. In terms of specific improvements over the regular Radeon Crimson ReLive driver packages, as noted by our colleagues at Legit Reviews, the new release addresses the issue of reduced efficiency in Ethereum mining.
Supported video cards:
Radeon™ RX 500 Series Graphics
Pro Duo
R7 200 Series Graphics
R5 300 Series Graphics
R5 200 Series Graphics
HD 8500 - HD 8900 Series Graphics
HD 7700 - HD 7900 Series Graphics
Vega
Attention!
In PhoenixMiner already have built-in overclocking support and application timings.
Requirements
Windows® 10 (64-bit)
Windows 7 (64-bit with SP1 or higher)
The driver is provided as a beta support driver, which should be treated "as is" and will not be supported in future updates, updates, or bug fixes.
The driver is not designed to work with graphics or games.
Updated 64-bit drivers for Windows 10 and Windows 7, including support for Radeon ™ Vega Frontier Edition (08/23/2017)
Optional:
Use MSI Afterburner to control overclocking and temperature of your graphics card.
How to Install AMD Adrenalin Drivers 18.3.4 for GPU Mining Blockchain Crypto RX500 RX400
How to install the most recent AMD Adrenalin 18.3.4 Drivers for GPU Mining with blockchain compute support. This is for the RX400 and RX500 Series. For Vega GPU's it is recommended to stick with the original Blockchain Beta Drivers.
Use Atikmdag Patcher to fix error "43" of flashed video cards.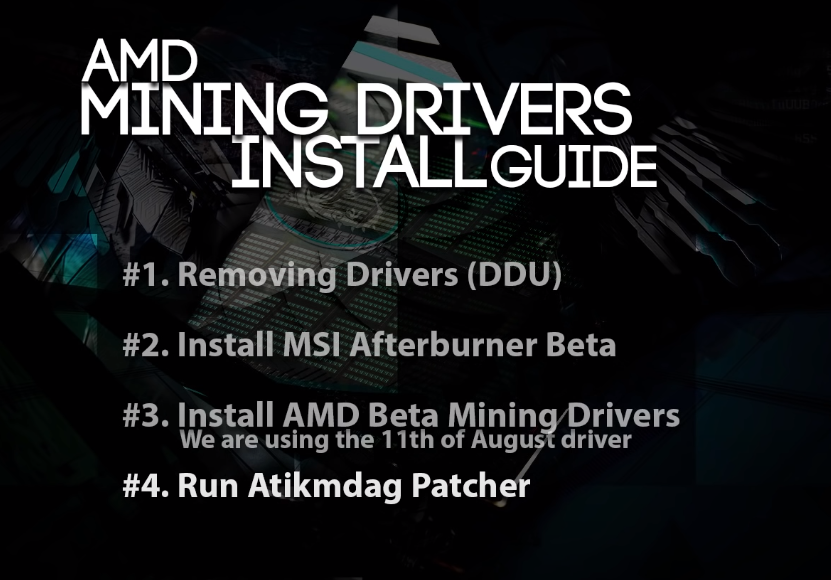 How to enable compute mode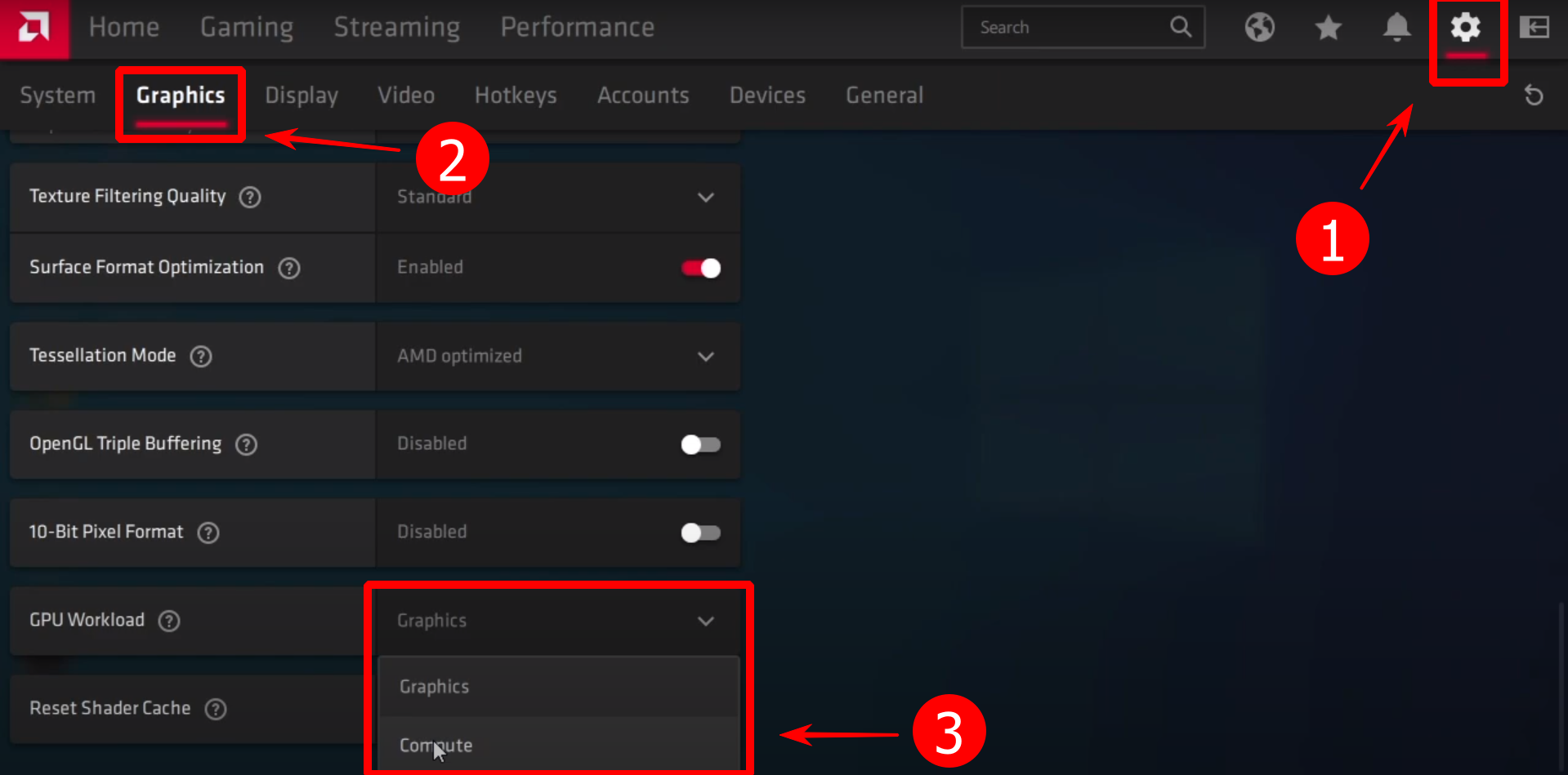 Right click on the desktop and select "Radeon Settings".
Click the gear icon in the upper right corner of the application window.
Click on the "Graphics" tab and scroll down to the "Advanced" section.
Select the "Compute Mode" (or "compute" in the Russian version) in the drop-down list of GPUs.
Reboot your PC. Your GPU is now ready to mine at full power.
Video: How To Install The AMD Blockchain Mining Driver and Troubleshoot
Sometimes the afterburner setting do not take to every graphics card you need to check them each individually and or restarted a couple times.
Blockchain driver vs Adrenaline
Stick with what works for you, depending on the setup configuration. Everyone has different results, I didn't see much difference between the blockchain and the latest versions of Adrenaline and other versions. I would wait until there is definitely something better.
The new release is called the Radeon Software Crimson ReLive Edition Beta for Blockchain Compute and is available in versions for Windows 7 and Windows 10 and supports most modern AMD graphics cards starting with the Radeon HD 7700 series.
It's no secret that AMD Radeon graphics solutions are very popular among cryptocurrency holders. Especially for them, Radeon Technologies Group programmers have prepared a new one. It should be noted that the new driver has a beta-version status, it is not intended for graphics or gaming loads and is provided by the chip manufacturer "as is". In the future, the company has no plans to further optimize or fix "bugs", making it the first and final driver package for mining systems.
Video: Best AMD Driver for Crypto Mining
Alternatives
Is there a version for Nvidia? No, there are alternatives. For example:
Release for Nvidia was never made available to end-users.
Video: AMD Mining Drivers Fixes Ethereum Hashrate Dag Issue Crimson ReLive Beta Blockchain
AMD Vega Frontier Edition Blockchain Driver Mining Update
17.8.2 was just a beta driver but it shares issues with the blockchain driver, and the story gets worse for the Frontier Edition mining.
Recommended to use OverdriveNTool and PhoenixMiner